At the highest levels, our boys' team works out six or seven days per week for three hours per day.
These young men work at developing advanced skills and routines for competition on all six events: floor, pommel horse, rings, vault, parallel bars, and high bar. The training is rigorous and requires serious commitment on behalf of both our students and their families.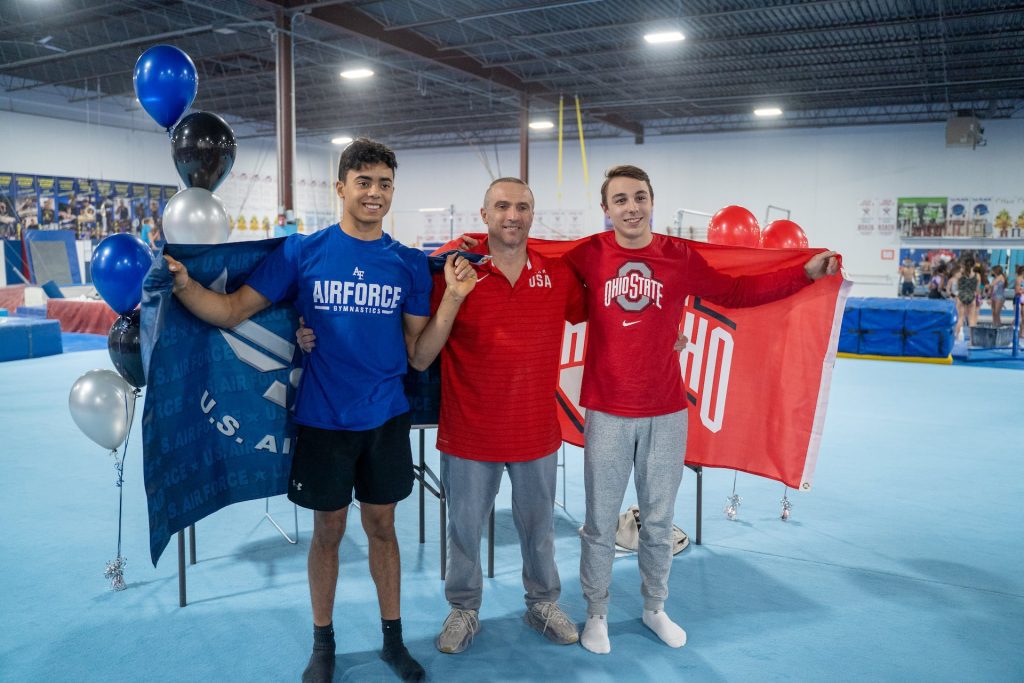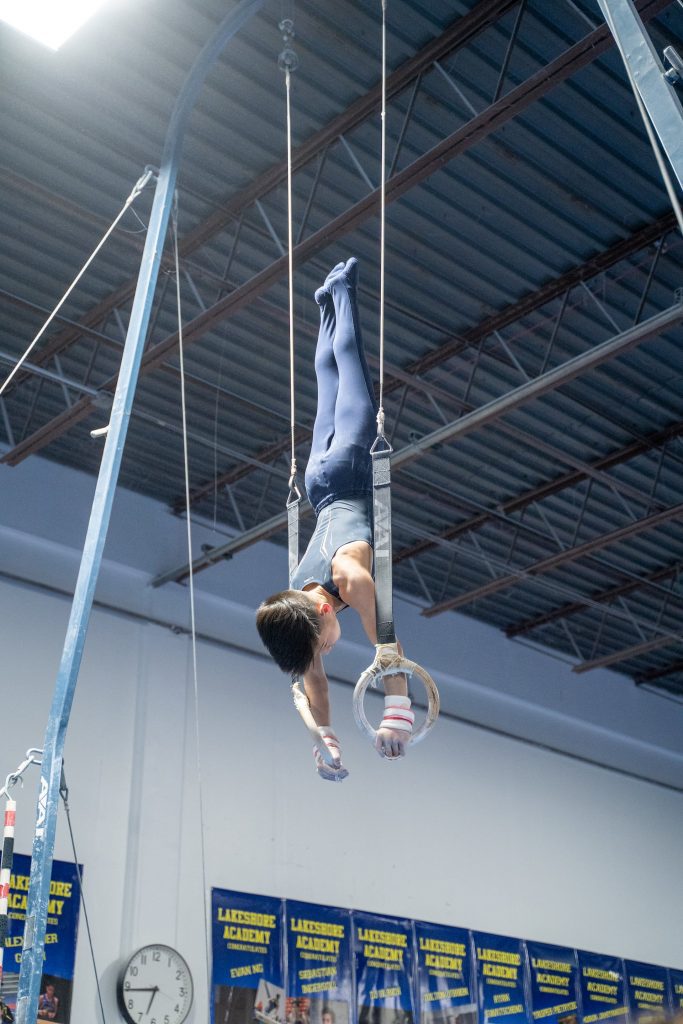 Since 2007, Lakeshore Academy's boys' team has qualified at least one member to USAG's highly competitive Future Stars Program, which has a National Development Team comprising five age divisions, each with no more than 18 gymnasts per age division. In the 2012 – 2013 season seven of our boys made the National Development Team!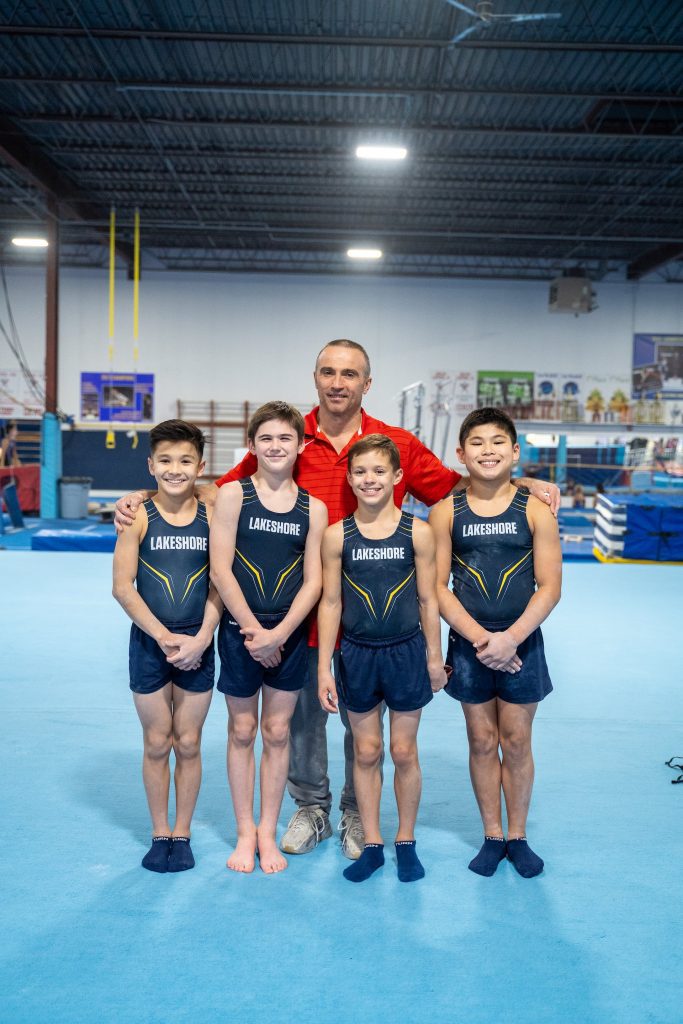 Our USAG boys' team is coached by Arkadi Andryushchenko, former member of the Soviet Union's gymnastics team. As a gymnast, Arkadi won many gymnastics competitions both in the Soviet Union and internationally.
Since coming to Lakeshore Academy, Arkadi's boys' team has competed locally and nationally winning first place state titles in most or all levels for the past 14 years. Lakeshore Academy competes in Region V, and for the past ten years our boys' team has won many first place regional titles and sent several boys to compete at the national championship.