Lakeshore Academy is one of the only gymnastics clubs in Chicago to provide adult gymnastics classes. This is an instructed class for adults who are interested in learning gymnastics or maintaining gymnastics skills.
The class starts with a 30 to 45 minute group warm-up and basic tumbling segment. Throughout the class, students are encouraged to try new skills with the help of the instructor. Students who have more gymnastics experience are able to use all apparatus and trampolines. Those students who are unfamiliar with the proper use of gymnastics apparatus will be led by the instructor through some basic skills in order to teach proper gym etiquette. All apparatus is to be used for gymnastics skills only.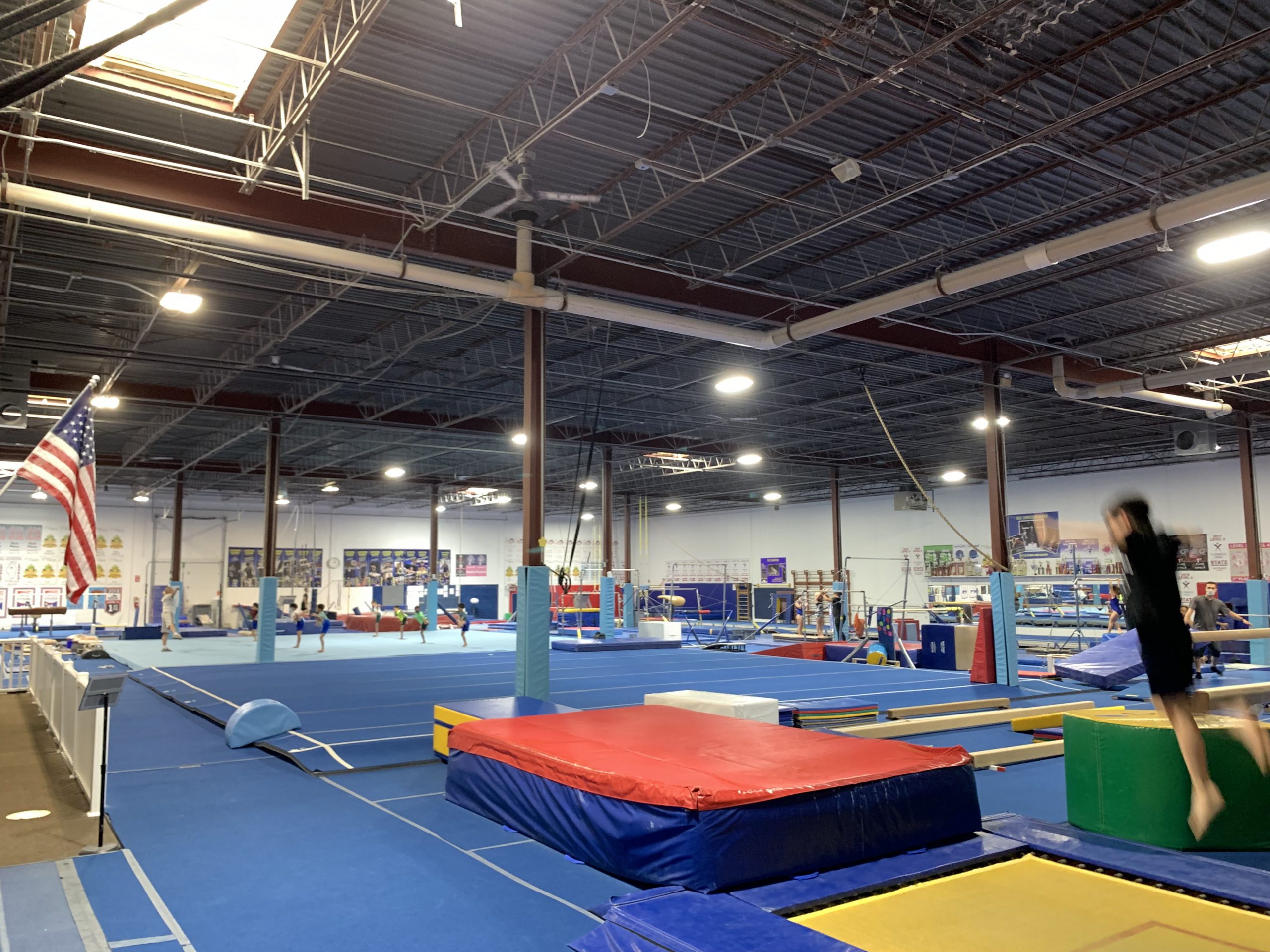 Class will consist of a 30 minutes warm-up including strength and flexibility, group tumbling, use of all apparatus including trampolines and pit. Class will also include intensive conditioning and a final warm down.
Students must be at least 16 yrs old to attend class and have a waiver signed by a legal guardian. All students must show proof of a health insurance provider.