Mt. Prospect: Parent & Toddlers
This class focuses on basic gymnastics and motor skills, as well as socialization and listening skills.
Much like the baby class, the parent tot program focuses on developing strength, spatial awareness, and social skills. You are invited to participate as your child develops trust and independence in a fun and safe environment, learning the basic skills and vocabulary of gymnastics. This is a parent / care-giver participation class for children ages 2 to 3.5 years old. One adult/caregiver per child is required to assist your student. The child must be at least 2 years old to join and can move into a preschool class when approved by a teacher.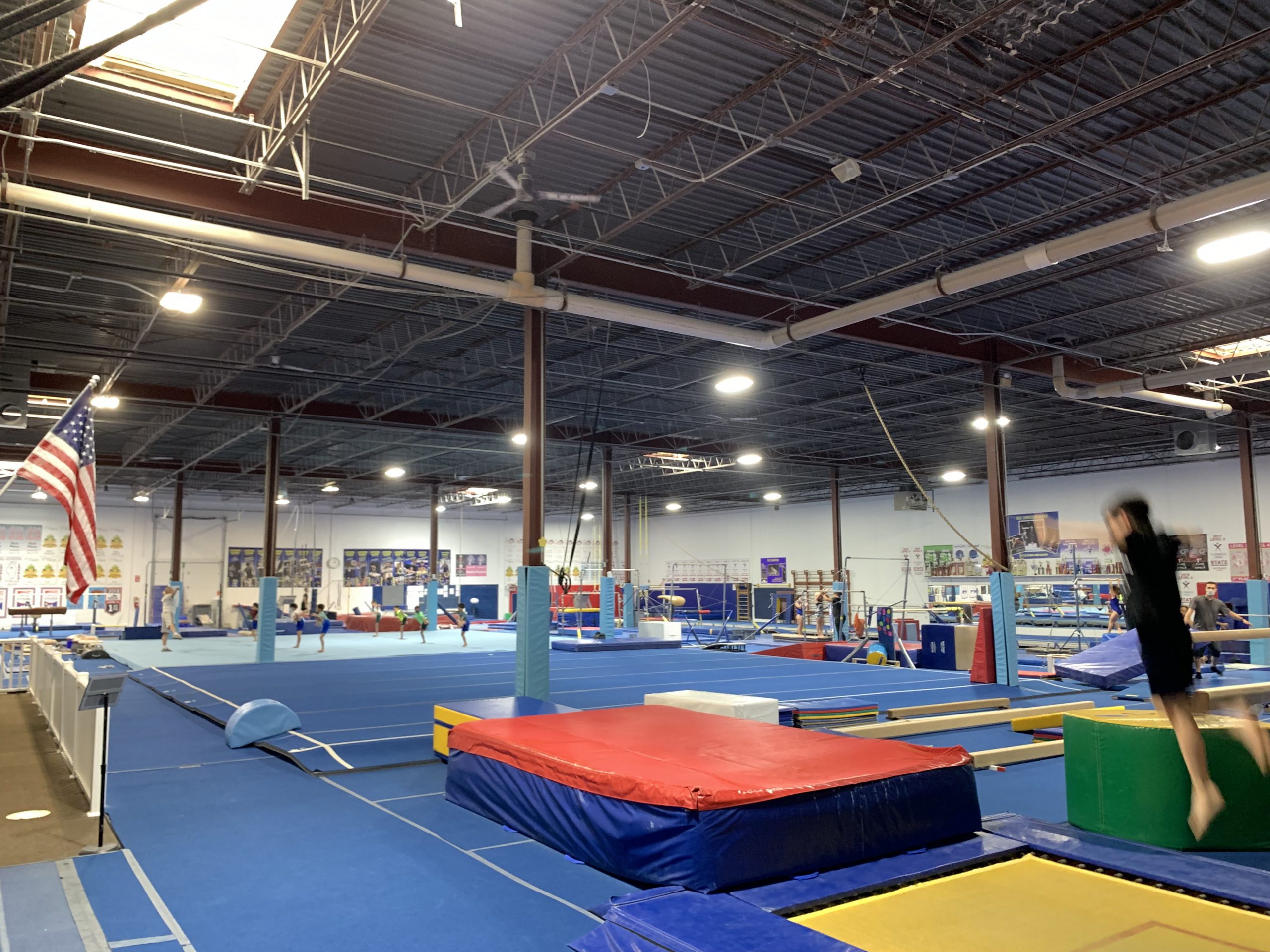 General Exploration: Set-up changes weekly – 15 minutes
Circle Time – 5 minutes
Gymnastics Skills: With the teacher or on the equipment – 15 minutes
Activity with Music – 5 minutes
Gross Motor Skills – 5 minutes
Parachute and Stamps – 5 minutes