Lakeshore Academy is one of the only gymnastics clubs in Chicago to provide adult gymnastics classes. This is an instructed class for adults who are interested in learning gymnastics or maintaining gymnastics skills.
The class starts with a 30 to 45 minute group warm-up and basic tumbling segment. Throughout the class, students are encouraged to try new skills with the help of the instructor. Students who have more gymnastics experience are able to use all apparatus and trampolines. Those students who are unfamiliar with the proper use of gymnastics apparatus will be led by the instructor through some basic skills in order to teach proper gym etiquette. All apparatus is to be used for gymnastics skills only.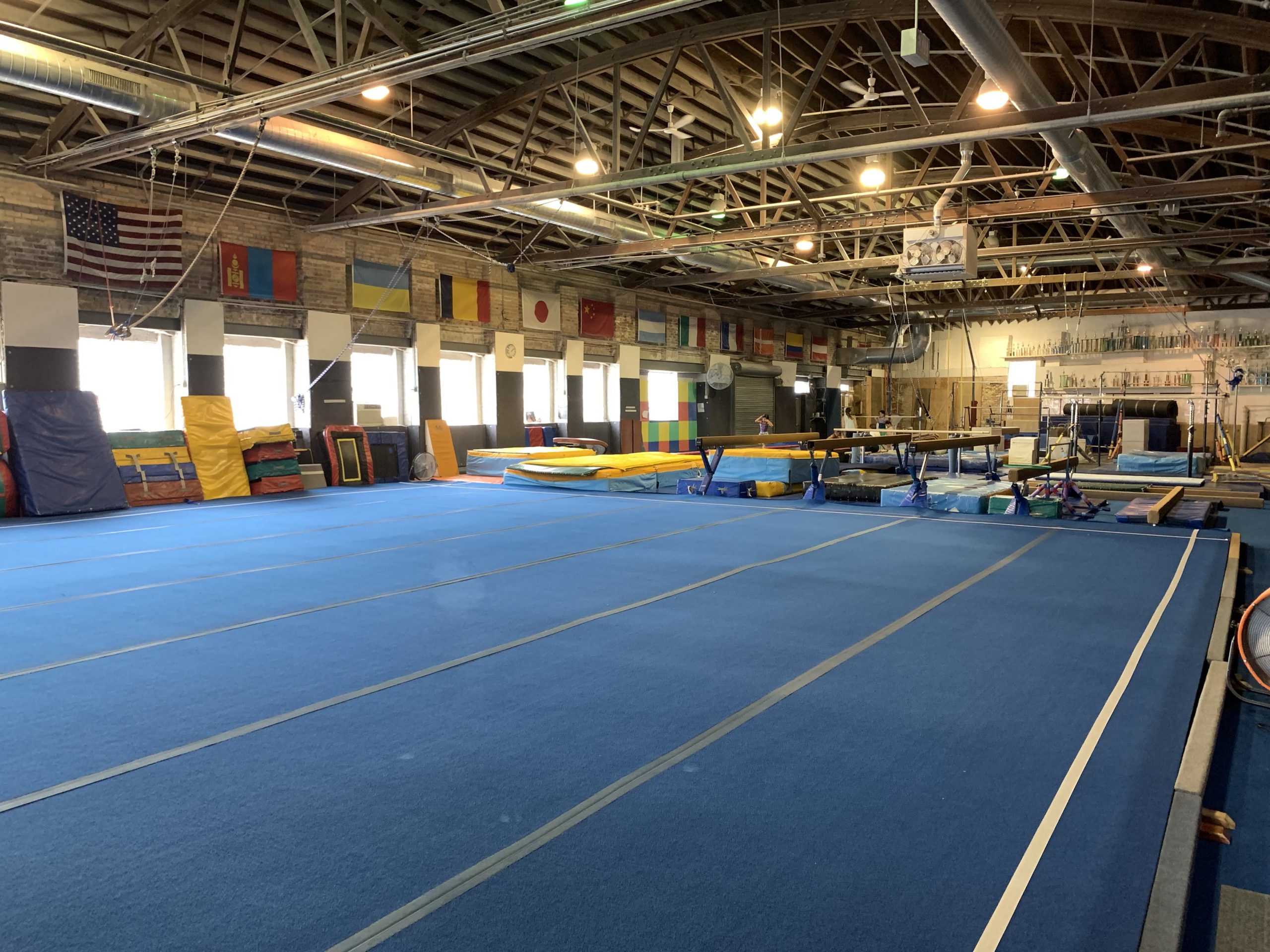 Participants must be at least 16 years of age. Any student under 18 must have a parent signature in order to participate in class.
This class runs on a monthly basis. Registration is currently required ahead of time, come with proof of health insurance and comfortable clothing.
Monthly fees are $125 for 4 classes per month. All drop-ins are $45. All enrollment must be done online. Please call with any questions.